It's always kind of bothered me when people say they're tired of people talking about politics all the time. I happen to find politics super interesting (I studied it, after all), and it's hard to remember that not everyone finds it so riveting, but also… Politics is everywhere, in everything, inescapable. And most often what people get tired of hearing people talking about all the time isn't politics per se but rather political views or perspectives that differ from one's own. And that's a different sentiment altogether.
So when I see folks on Facebook asking with all politeness for a return to the time *before* politics got all tangled up with everything, I see them asking for a time when they didn't have to think about anybody's viewpoint besides their own, when their own politics could go innocently unexamined, even while people suffered, unseen.
I had the stomach flu last week, and I needed something to read that would keep me from dwelling on my misery but wouldn't require a whole lot of my attention, so I browsed through my library app and decided to dip into a new(er) series by Maya Banks. I've read a bunch of her books in the past, and they range from not-altogether-bad to utterly bonkers. I was pretty sure this series would be on the bonkers end, so it seemed a perfect match for my flu-addled mind.
My God.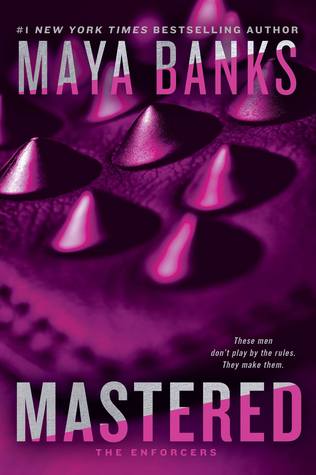 I'm going to focus on the first two books of the series, because the third one is (admittedly by comparison) pretty good, or at least not that bad, and rather entertaining.
I had the flu, so… I didn't notice when I started the first book that these two are connected, two books telling a single story. Had I noticed, I wouldn't have read them, because I HATE THAT. SO MUCH. All that to say, the end of the first book was a shock to me.
These books are real, real bad. So bad. Like… Banks' books always come with a giant side dish of cray, but… with these books I got the sense that Banks had fallen in love with her own words, that she had maybe sent her manuscript off to her editor, and the editor said, Whoa girl. No. GIRL. This is… this is crazy. You gotta cut some of these scenes, because this shit is bonkers. You gotta have your characters talk to each other instead of making sweeping speeches in each other's general direction. GIRL. This thing needs a rewrite. And it needs to be 80,000 words instead of 130,000. And Banks was like HOW COULD YOU NOT LOVE MY BOOK BABY, YOU'RE A HORRIBLE PERSON AND I'M A NEW YORK TIMES BESTSELLING AUTHOR, I DON'T HAVE TO LISTEN TO YOU, NANANANANANA. And then she wrote a manuscript that was 260,000 words and got that shit published in two volumes. Because she's New York Times Bestselling Author Maya Banks.
So. There's a lot that's crazy about the books. The writing is real bad. There are issues with basic grammar and homophone mixups (glaring stuff that ought to have been caught by a copyeditor). The dialogue is very strange, typically served in multiple-paragraph chunks that are jam-packed with exposition. The characters are surprisingly underdrawn, considering how many words Banks used for their story. It's all those speeches! There's a lot of repetition both in actual words and in craft. (The phrase "make/made me so very happy" appears several times, so that song's been in my head for days.)
But the thing I want to talk about, the reason I decided to start writing a blog post after a year and a half away from blogging, is the politics underlying the book and its worldview.
The "hero" (though he isn't particularly heroic), Drake, runs a business syndicate of dubious legality that functions an awful lot like a crime syndicate, a mob, though there are precious few details about his work. He's a powerful man with powerful enemies, but the reader is supposed to code him as virtuous because he (1) had a hard upbringing, (2) worked hard for everything he got in life and (3) didn't have anything handed to him. The reader is supposed to code his parents as villainous because they were (1) lazy, (2) relied on welfare, (3) and had Drake (rather than aborting him) only because he could get them more welfare.
So there's that. Drake is surrounded by a cadre of men he calls his "brothers" who all came from similar situations — their families were awful, but they rose above their situation through the protestant work ethic and rugged individualism. They didn't take any handouts — they had their pride, after all — and, therefore, they own their current success and are beholden to no one.
It's like… Fox News porn. Like, take all the sex scenes out of these books, and you're left with a spank bank for conservative punditry. It's wacky.
And these books hate women, you guys. Like, so much. Until Drake meets Evangeline, the angelic, innocent, TSTL heroine, he assumes all women are money-grubbing bitches, only out for what they can get. Women as a monolithic entity are the foil for the hard-working individualism of Drake and the men. Women are interested only in a handout, in getting something from these men.
But Evangeline is different, because she's a hard worker like Drake and his men. She has pride and, like the men, abhors the idea of accepting charity. She is interested in Drake the man, not Drake the sugar daddy. (There's also a bunch of other bullshit thrown in to make sure readers know she's good — she's beautiful but has no idea, basically has no self esteem at all, she's kind, self-effacing, honest; she takes care of her invalid parents, nurtures everyone around her, etc. etc. etc. She doesn't have any negative qualities, and therefore she is worthy of regard. Meanwhile, every other female character in the book is bitchy, catty, jealous of Evangeline's unselfconscious beauty, grasping, whorish, unworthy.)
Evangeline begins the book with three friends, but Drake promptly separates her from them, because he sees that they're bitches. She ends up almost completely isolated, surrounded by men, but the reader is supposed to rejoice that in all these men Evangeline has finally found true friendship. She's finally safe from all those awful women!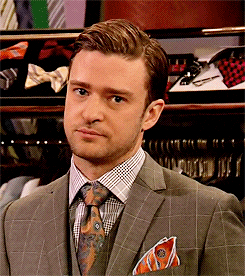 And… here's the thing. The people who don't want politics mixed up with their books probably wouldn't notice how these books are just full to bursting with them.
It isn't that they don't want politics… they just don't recognize their own, even when it's dressed as a rags-to-riches ode to capitalism and The American Way.